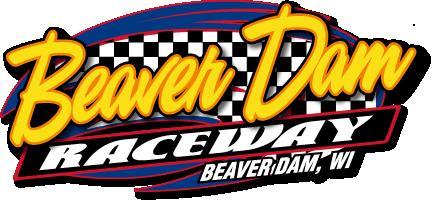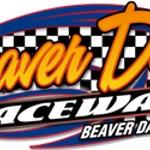 8/30/2023
Beaver Dam Raceway
---
Races Cut Short After Medical Emergency
Beaver Dam, WI (8/29/2023) - Races were forced to be canceled after the EK Machines Unified Street Stock feature event due to a medical emergency in the pits.
93 cars in total showed up with 13 EK Machines Unified Street Stocks, 23 Legends.Direct Legends, 21 Beaver Dam Tire and Service IMCA SportMods, 10 N&S Towing IMCA Stock Cars, and 26 Shepy's Auto Body IMCA Modifieds.
Heat races for each division went to Russ Davison and Dustin Schwandt in the EK Machines Unified Street Stocks. Adam Zellmer, Cal Swenson, and Michael Weber all picked up Legends.Direct Legends heat race wins. Beaver Dam Tire and Service IMCA SportMod heat races were won by Jared Apel, Jim Zdroik and Jimmy Berkevich. Jeremy Christians and Kenny Richards won the two N&S Towing IMCA Stock Car heats. The final three heats went to Konnor Wilinski, Brandon Schmitt, and Jeff Larson.
The only feature that was able to be run was the EK Machines Unified Street Stocks. Russ Davison and Dustin Ward started on the front row of the twenty lap race. The green flag flew as the field raced towards turn one with Ward the leader. As always with the street stocks, they swarmed for position with battles going on all over the track. James Fletcher, Craig Lepple, Dustin Schwandt, and Jon Schultz found themselves in a fight for second for a few laps before Schultz moved past all of them and set his sights on the lead. Schultz would surge past Ward on lap eight and into the lead as the laps counted down. Jesse Krahn tried breaking into the top three as he got to the bumper of Fletcher. A battle for second ensued with Ward, Fletcher, and Krahn all in contention. Larry Richards added himself into the mix, working past championship rival Krahn. Krahn would get back past Richards and Fletcher into second as the three of them battled into turns one and two on the last lap. Fletcher would rip the highline into second coming to the line as Richards threw the old crisscross on Krahn coming through turns three and four and into third, edging out Krahn by 0.003 seconds at the line.
Unfortunately, as the Legends.Direct Legends pulled onto the track a medical emergency transpired in the pits which took the attention away from the track and to the parties involved. The decision was made by track officials shortly after to end the night before the remaining four features could take place.
Beaver Dam Raceway will be back September 5th for a non-points night with many special plans involved, you won't want to miss it! All information can be found on wismotorsports.net and the Beaver Dam Raceway Facebook page.
---
Article Credit: Zack Krueger
Submitted By: Zack Krueger
Back to News